Estonia – ETIAS : European Travel Information and Authorisation System
ETIAS for Estonia – Visa exemption of Estonia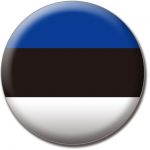 As Estonia borders on several countries, visitors must cross third country to enter Estonia. Therefore, there is no such thing as Estonia visa. You can enter Estonia with any visa that are required by countries border on Estonia.
Once an ETIAS is operated, it is high likely for visitors who are traveling to Estonia to be required of an ETIAS, as Estonia is a member of both EU (since 2004), and Schengen area (since 2007)
Is Estonia a member of Schengen Areas?
Yes, Estonia is a member of Schengen countries since December 2007.
Estonia is famous for its Historic Center (as known as: The Old Town) where tourists can enjoy the traditional buildings from middle ages. One of the old city is placed in Tallinn.
The Historic Centre of Tallinn is classified as World Heritage Site and is attracting more and more visitors from all around the world.
The interesting fact that is not well known about Estonia has many isolated islands. Saaremaa Island, and Hiiumaa Island are the most famous isolated islands of Estonia. They are famous for the traditional castle, and lighthouses.
Is an ETIAS required when visiting Estonia?
It is not exactly determined if visitors are required an ETIAS when visiting Estonia.
As Estonia is the part of EU countries, and a member of Schengen countries, Estonia is high likely to be part of ETIAS visa countries.
ETIAS is expected to gain financial benefits for EU countries as much as an ESTA does to the US. However on the other hand, it is also a concern that each countries may lose numbers of visitors because of it.