Italy - ETIAS : European Travel Information and Authorisation System
ETIAS for Italy – Visa exemption of Italy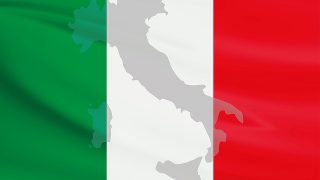 As European Commission strengthen the security of EU member countries. Italy operates with their own immigration system, and after ETIAS operation is started, it could change. Italy is facing some serious immigration issues including terrorism threats and attacks. Visa exemption system, including ETIAS, is now being discussed for successful operation.
What Could Change in Future?
Most of non EU citizens are not required to have visas when entering Schengen countries.
The immigration officers at the country borders does not access to personal data until the arrival of a visitor.
Once an ETIAS operation starts, it is expected to strengthen the security of immigration. As the visitors will register their information beforehand, immigration office is allowed to refer details of visitors and judge the entrance eligibility.
Are Immigration System at other countries all the same?
Perhaps the most well-known immigration system is an ESTA (Electronic System for Travel Authorization) operated in the US. The system authorizes the detailed immigration checking to every visitors who are visiting US. It helps strengthen the security of immigration especially after 911 incident. The cost of this electronic authorization is 14 US dollars, and once it is approved, visitors are eligible to visit the country without re-applying for another ESTA for 2 years.
ETIAS visa system could have larger effect to travelers. Unlike an ESTA, which targets the visitors to the US only, the travel destination eligible for ETIAS visa is more than one country.
In summer 2015, the government of Canada started an electronic travel authorization system as well. As it was a new operation, the government had decided to provide a period of leniency until March 2016. However, due to the confusion at the immigration counters, the period was extended until November 2016.
As Italy is the part of EU countries, and a member of Schengen countries, Italy is high likely to be part of ETIAS visa countries.
ETIAS is expected to gain financial benefits for EU countries as much as an ESTA does to the US. However on the other hand, it is also a concern that each countries may lose numbers of visitors because of it.